Benedikt Hosp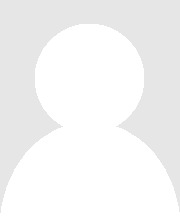 University of Tübingen
Dpt. of Computer Science
Human-Computer Interaction
Sand 14
72076 Tübingen
Germany
Telephone

+49 - (0) 70 71 - 29 - 78996

Telefax

+49 - (0) 70 71 - 29 - 50 62

E-Mail

Office

Sand 14, C205a

Office hours

on appointment
Research Interests
Cognitive training systems
Omnidirectional video segmentation
Gaze behaviour of athletes
Expertise classification
Virtual Reality
Remote Eye Tracking
High Speed Eye Tracking
Publications
2020
A Study of Expert/Novice Perception in Arthroscopic Shoulder Surgery
Myat Su Yin, Peter Haddawy, Benedikt Hosp, Paphon Sa-ngasoongsong, Thanwarat Tanprathumwong, Madereen Sayo, Supawit Yangyuenpradorn, and Akara Supratak. Proceedings of the 4th International Conference on Medical and Health Informatics, pages 71–77, 2020.
Eye Movement Feature Classification for Soccer Expertise Identification in Virtual Reality
Benedikt Hosp, Florian Schultz, Enkelejda Kasneci, and Oliver Höner. arXiv preprint arXiv:2009.11676. Submitted, 2020.
RemoteEye: An open-source high-speed remote eye tracker
Benedikt Hosp, Shahram Eivazi, Maximilian Maurer, Woflgang Fuhl, David Geisler, and Enkelejda Kasneci. Behavior Research Methods, pages 1–15. Springer, 2020.
2019
Encodji: Encoding Gaze Data Into Emoji Space for an Amusing Scanpath Classification Approach ;)
Wolfgang Fuhl, Efe Bozkir, Benedikt Hosp, Nora Castner, David Geisler, Thiago C., and Enkelejda Kasneci. Eye Tracking Research and Applications, 2019.
PDF BIB Supplementary Material
2018
BORE: Boosted-oriented edge optimization for robust, real time remote pupil center detection
W. Fuhl, S. Eivazi, B. Hosp, A. Eivazi, W. Rosenstiel, and E. Kasneci. Eye Tracking Research and Applications, ETRA, 2018.
PDF BIB Supplementary Material
Teaching