Tobias Appel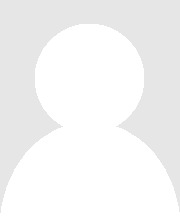 University of Tübingen
Dpt. of Computer Science
Human-Computer Interaction
Sand 14
72076 Tübingen
Germany
Telephone

+49 - (0) 70 71 - 29 - 75458

Telefax

+49 - (0) 70 71 - 29 - 50 62

E-Mail

Office

Sand 14, C205a

Office hours

on appointment
Research Interests
Eye-tracking applications in psychological research
Machine learning
Computer vision
Cognitive load detection
Eye tracking and self-regulation
Blink detection
Publications
CBF:Circular binary features for robust and real-time pupil center detection
by W. Fuhl, D. Geisler, T. Santini, T. Appel, W. Rosenstiel, and E. Kasneci
In ACM Symposium on Eye Tracking Research & Applications, 2018.
Learn More
Brightness- and Motion-Based Blink Detection for Head-Mounted Eye Trackers
by T. Appel, T. Santini, and E. Kasneci
In ACM International Joint Conference on Pervasive and Ubiquitous Computing: Adjunct publication – PETMEI 2016, 2016.
Learn More
Research
Blink Detection
Blinks are an indicator for fatigue or drowsiness and can assist in the diagnose of mental disorders, such as schizophrenia. Additionally, a blink that obstructs the pupil impairs the performance of other eye-tracking algorithms, such as pupil detection, and often results in noise to the gaze estimation. The algorithm presented here, is tailored towards head-mounted eye trackers and is robust to calibration-based variations like translation or rotation of the eye. The proposed approach reached 96,35% accuracy for a realistic and challenging data set and in real-time even on low-end devices, rendering the proposed method suited for pervasive eye tracking.
Teaching