Dr. Tobias Appel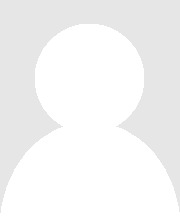 University of Tübingen
Dpt. of Computer Science
Human-Computer Interaction
Sand 14
72076 Tübingen
Germany
Telephone

+49 - (0) 70 71 - 29 - 75458

Telefax

+49 - (0) 70 71 - 29 - 50 62

E-Mail

Office

Sand 14, C205a

Office hours

on appointment
Research Interests
Eye-tracking applications in psychological research
Machine learning
Computer vision
Cognitive load detection
Eye tracking and self-regulation
Blink detection
Publications
2021
TüEyeQ, a rich IQ test performance data set with eye movement, educational and socio-demographic information
Enkelejda Kasneci, Gjergji Kasneci, Tobias Appel, Johannes Haug, Franz Wortha, Maike Tibus, Ulrich Trautwein, and Peter Gerjets. Scientific Data 8(1), 2021.
2020
Pupil diameter differentiates expertise in dental radiography visual search
Nora Castner, Tobias Appel, Thérése Eder, Juliane Richter, Katharina Scheiter, Constanze Keutel, Fabian Hüttig, Andrew Duchowski, and Enkelejda Kasneci. PLOS ONE 15(5): 1-19. Public Library of Science, 2020.
2018
CBF:Circular binary features for robust and real-time pupil center detection
W. Fuhl, D. Geisler, T. Santini, T. Appel, W. Rosenstiel, and E. Kasneci. ACM Symposium on Eye Tracking Research & Applications, 2018.
PDF BIB Supplementary Material
2016
Brightness- and Motion-Based Blink Detection for Head-Mounted Eye Trackers
T. Appel, T. Santini, and E. Kasneci. ACM International Joint Conference on Pervasive and Ubiquitous Computing: Adjunct publication – PETMEI 2016, 2016.
Teaching
Open Thesis Topics